Terrasoverkapping Toscane
Veelzijdige terrasoverkapping met openvouwdaar doek
De Toscane wordt aan de gevel gemonteerd en is een strakke, modulaire terrasoverkapping waarbij het uitschuifbaar vouwdak aangedreven door gepatenteerde technologie. Met z'n openschuifbaar waterafstotend doek in het dak beschermt de Toscane het hele jaar door tegen zon, regen en wind.​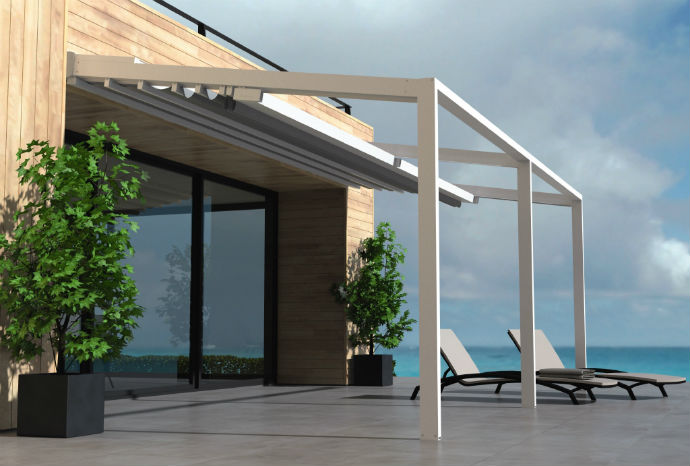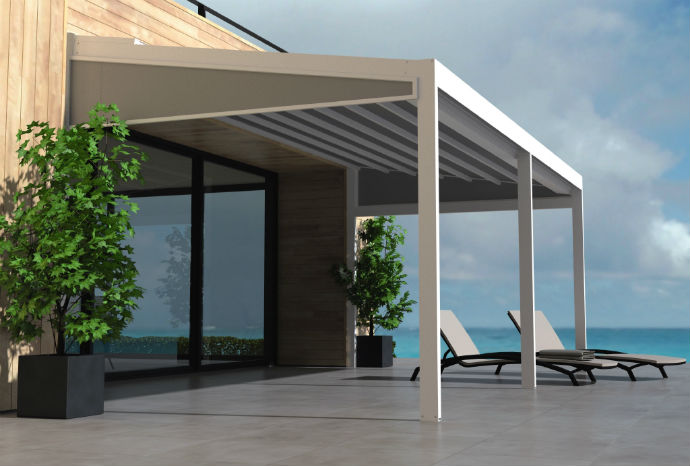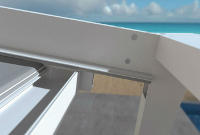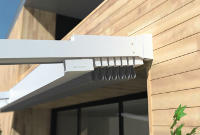 Volledig afsluitbaar aan voorkant en zijkanten
De Toscane kan volledig afgesloten worden met zijelementen voor extra bescherming en privacy. Extra zon- en windwerend is de geïntegreerde Fixscreen doekzonwering aan voor- en zijkanten. Of je kiest voor een persoonlijk accent of privacy met de Loggia-schuifpanelen, verkrijgbaar in een volledig aluminium afwerking, met doek of met houten lamellen. Ook volledige glazen schuifwanden zijn mogelijk te integreren in de Toscane overkapping.​
Strak geheel dat harmonie en klasse uitstraalt
Alle zijelementen, bedrading en bevestingselementen worden subtiel en praktisch onzichtbaar geïntegreerd in de aluminium structuur. RENSON® combineert met deze terrasoverkapping dus z'n gekende kwaliteit en design met de vouwdaktechnologie, en dat in grote afmetingen tot 6,5 m diep en 13 m breed.