De Progress vouwwand met dubbelwandige panelen.
Licht geluidsisolerende vouwwand
Goede thermische isolatie
Snel en eenvoudig te openen en te sluiten
Opgebouwd uit onderling met kunststof profielen en metalen veerscharnieren gekoppelde elementen
Zonder vloergeleiding
Smalle pakketbreedte
Gesloten stand: accordeon ( licht geplooid ) of vlak
Voldoende stijfheid in gesloten stand
De alu profielen kunnen gelakt worden in een RAL-kleur naar keuze
Ideaal als eenvoudige, goedkope scheidingswand in woningen, burelen, cafetaria, ...
Optioneel: brandvertragende uitvoering.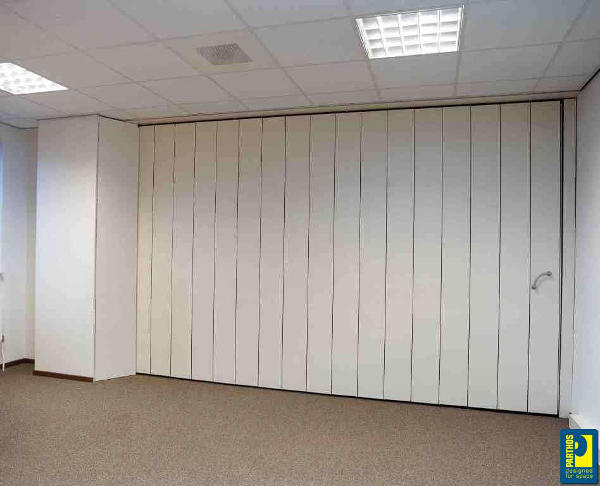 Kenmerken
Manuele bediening
Afwerkingsmaterialen: houtfineer, melamine, laminaat, vinyl, schilderklare folie, textiel, ...
Geluidsisolatie: van 28 tot 31 dB ( laboratoriumwaarde )
Wanddikte in gesloten stand: vlakke versie 110 mm, accordeon versie max. 240 mm
Hoogte van 1550 tot 3050 mm
Vleugelbreedte van 800 mm tot 6000 mm
Uitvoeringen: 1- of 2-vleugelig.