Van winkeletalage tot ontvangsthal
De President is modieus en zorgt voor optimale lichtinval. Voor extra privacy kunt u het glas bijvoorbeeld laten etsen, zandstralen of met folie beplakken. Daarnaast zijn ook teksten, logo's en complete dessins mogelijk. Parthos ontwikkelt en produceert de President volledig in eigen beheer, waardoor we creatieve ideeën vrijwel onbeperkt kunnen omzetten in praktische oplossingen. Zo kan een keuze gemaakt worden uit zowel rechte als gesegmenteerde panelen. Laat uw verbeeldingskracht de vrije loop en bekijk samen met onze adviseurs welke mobiele glaswand in uw project het meest tot zijn recht komt.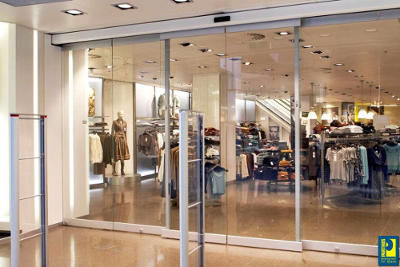 Vanaf de grondstoffen en een perfect gecontroleerd productie- proces tot eindproducten van de allerbeste kwaliteit. Een uitgebreide keus aan glassoorten en afwerkingen behoort tot onze standaardmogelijkheden. Maatwerk is datgene waar ons hart ligt. Ook als in uw interieur lichte of juist donkere kleuren domineren: de aluminium onderdelen van de President zijn verkrijgbaar in elke gewenste kleur.
De glaspanelen van de President zijn zodanig ontwikkeld, dat er geen verticale aluminium profielen nodig zijn. Dus waar de wand ook geplaatst wordt; u kunt altijd kiezen voor een doorlopend design zonder storende lijsten. Helderheid en transparantie staan voorop.
Kenmerken
Volledig transparante scheiding
Hoogte tot 3,5 meter
Gesegmenteerde uitvoeringen mogelijk
Vrijwel onbeperkte mogelijkheden in vormgeving
Hoogwaardig rail- en loopwagensysteem
Uiterst duurzame constructie
Gedegen advies en deskundige begeleiding.
Glasafwerking mogelijk dmv zandstralen en etsen.