Lichtgevend, architecturaal design


Lichtkoepels brengen het licht precies waar het nodig isLichtkoepels
Ze bieden de best mogelijke spreiding van het natuurlijke licht.
Ze zorgen voor een opvallend aangenaam licht. Vooral opaalkleurige koepels verspreiden een optimaal diffuus licht.
Voor comfort en veiligheid kan u kiezen voor lichtkoepels die zorgen voor:

uitstekende natuurlijke ventilatie
efficiënte rookafvoer bij brand
praktische toegang tot het dak
De firma Van Hirtum biedt u:
Vakkundig advies
Ruim voorradig aanbod
Voordelige prijzen
Kwalitatief hoogstaand product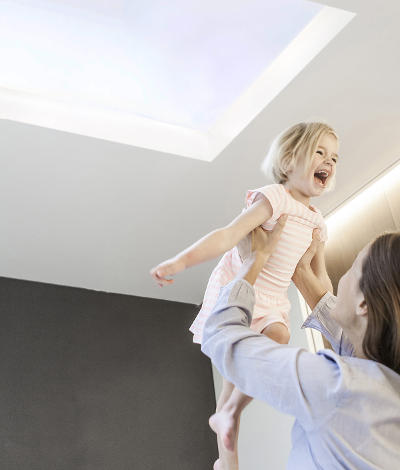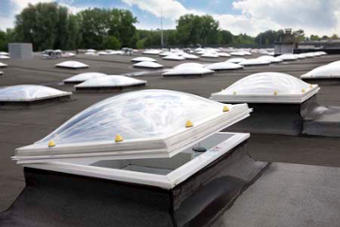 Helder acrylaat of PMMA (polymethylmetacrylaat) is een erg transparante kunststof. Acrylaat is slagvast en volledig bestand tegen uvlicht. Er treedt dus geen verkleuring of verlies van lichttransmissie op in de loop van de tijd. De slagvastheid van acrylaat is 10x hoger dan die van glas met een vergelijkbare dikte. De acrylaat lichtkoepel wordt standaard voorzien van de gele inbraakvertragende klipdop.
Polycarbonaat of PC levert een uitstekende weersbestendigheid, een duurzame optische kwaliteit en een uitzonderlijke slagvastheid en inbraakwerend. Alle schalen zijn massief en minstens 3 mm dik. De slagvastheid van polycarbonaat is opmerkelijk: nagenoeg 250 keer hoger dan die van glas, dus praktisch onbreekbaar. De Skylux®-pantserkoepel is volledig inbraakwerend. Het terugschroeven van de "one way"-schroef is onmogelijk door het unieke anti-inbraakconcept.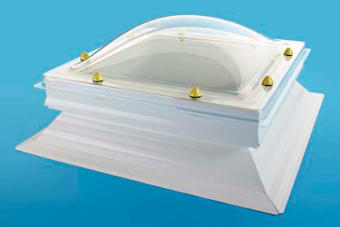 Het Skylux® Window raam kan in om het even welke nieuwe of reeds bestaande realisatie toegepast worden. Het Skylux® Window raam wordt gecombineerd met alle koepels en opstanden uit het Skylux® gamma: van enkelwandig tot vijfwandig of de superisolerende EP lichtkoepel. Zo bepaalt u zelf de isolatiewaarde tot Ug 0,51 W/m².K. De Skylux® Window is beschikbaar in vaste of elektrisch opengaande uitvoering met ingebouwde motor.
De Skylux-EP® staat voor "Energy Profit". Met de Skylux-EP® 10 (zeswandige koepel) haalt u een Ug-waarde van 1,2 W/m2 .K of met de Skylux-EP® 16 (negenwandige koepel) haalt u een Ug-waarde van 0,85 W/m2 .K . Beide koepels zijn een volwaardig isolerend element in uw dakconstructie. Skylux-EP® biedt een pasklaar antwoord voor de EPB-regelgeving waaraan nieuwe bouwaanvragen moeten voldoen (EPB = Energie Prestatie en Binnenklimaat).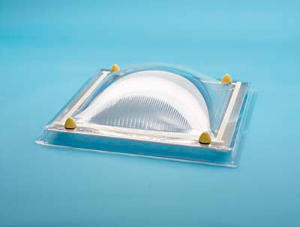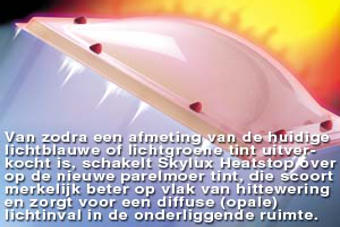 De Heatstop polycarbonaat koepel is zonwerend en tegelijk slagvast. De infraroodstralen van de zon worden voor het grootste deel weerkaatst. Hierdoor wordt de opwarming minimaal. Doordat de slagvastheid van polycarbonaat 250 keer hoger is dan die van glas, is de Heatstop PC koepel volledig inbraakwerend. De Heatstop PC koepel wordt steeds geleverd met "one-way" anti-inbraakschroeven.
De vlakke lichtkoepel met strak, eigentijds design. De Skylux iWindow2 scoort erg hoog op isolatie dankzij het compacte, isolerende pvc-raam en superisolerende veiligheidsglass HR++. je bespaart tot 63% energie ten opzichte van een dubbelwandige koepel. Bovendien ben je zeker van een maximale lichtinval.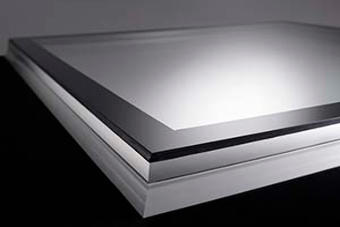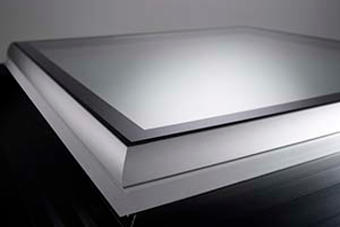 Voor de best mogelijke isolatie en een strakke look zorgt de nieuwe Skylux iWindow3. Deze vlakke lichtkoepel is superisolerend dankzij het compacte en isolerende pvc-raam en het 3-wandige en erg isolerende veiligheidsglass HR++
De nieuwe Skylux iDome biedt de perfecte isolatie en maximale lichtinval. Het lichtkoepelraam is opgebouwd uit een compact, isolerend pvc-raam en superisolerend veiligheidsglas HR++. Je kan de Skylux iDome combineren met alle type Skylux koepels.