Verbazingwekkend wat een Velux koepel kan doen


Moderne materialen en veranderende technologieën verbeteren de technieken om gebouwen met platte daken op te trekken. In dit soort architectuur komt het vaak voor dat er in het gebouw ruimtes zijn waarin het niet mogelijk is om standaard verticale ramen te gebruiken.
In elke ruimte dient er een bron van natuurlijk licht te zijn opdat men er zich comfortabel zou voelen. Een ideale oplossing is in dit soort gevallen de installatie van speciaal ontworpen vensters voor platte daken.

De platdakvensters van FAKRO voorzien de ruimte die zich eronder bevindt van een zee van natuurlijk licht, bieden de mogelijkheid om deze te verluchten en combineren een hoge functionaliteit met ideale thermo-isolerende eigenschappen.

De firma Van Hirtum biedt u:
Vakkundig advies
Ruim voorradig aanbod
Voordelige prijzen
Kwalitatief hoogstaand product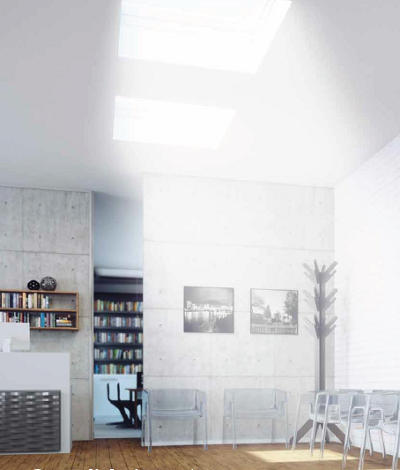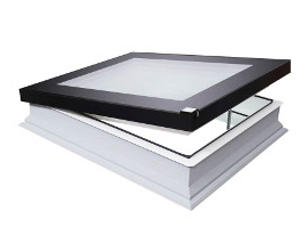 Met het vlak platdakvenster biedt FAKRO een verfrissende kijk op dit type product. Het heeft namelijk niet alleen zeer goede warmte-isolerende eigenschappen maar ook een moderne look. Het raamkader is op dezelfde manier gebouwd als de versie met koepel. Maar in de vlakke versie wordt de beglazing gelijmd volgens de modernste technieken waardoor het vlak platdakvenster een hoge duurzaamheid en esthetiek heeft. Bediening kan manueel of electrisch (Z-wave)
Het is mogelijk om zowel binnen- als buitenaccessoires te monteren op deze platdakvensters. Een buitenzonwering voorkomt oververhitting van de ruimte – binnenaccessoires beschermen tegen storend zonlicht en vormen een decoratief element in de ruimte.Het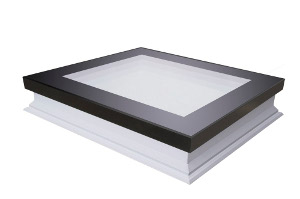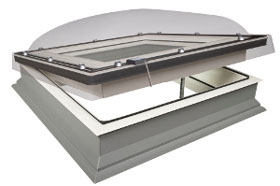 Platdakvenster met koepel
Het Frako platdakvenster met koepel is standaard uitgerust met P2 gelaagde veiligheidsbeglazing. Daarenboven beschermt de P2 beglazing samen met het innovatieve montagesysteem van de koepel beter tegen inbraak. Het montagesysteem, waarvoor een patent werd aangevraagd, bemoeilijkt het uitbreken van de constructie. De koepel is gemaakt van hoogresistente polycarbonaat en heeft een grote bestendigheid tegen schokken en weersomstandigheden zoals regen of hagel. Het polycarbonaat is aan de twee zijden voorzien van een UV-oppervlakte.
Vast platdakvenster met koepel
Platdakvensters met koepel zijn geschikt voor alle dakhellingen die varieren van 0° tot 15°.
Er is een breed aanbod aan standaard maten. Zo is het ook mogelijk om bestaande platdakvensters te vervangen door een nieuw systeem.