Met keralit dakrandpanelen krijgt uw woning een blijvend mooie dakrandafwerking. Geen afbladderende verflagen, kleur of glansverlies, maar stijlvolle gevels en dakranden die er altijd verzorgd uitzien.

De oersterke basis van dakrandafwerking van Keralit bestaat uit gerecyclede kunststoffen. Er hoeft geen boom voor gekapt worden en het verbruik van grondstoffen blijft tot een minimum beperkt. Een prettig idee voor wie hecht aan duurzaam materiaal gebruik voor zijn dakrandafwerking of dakafwerking.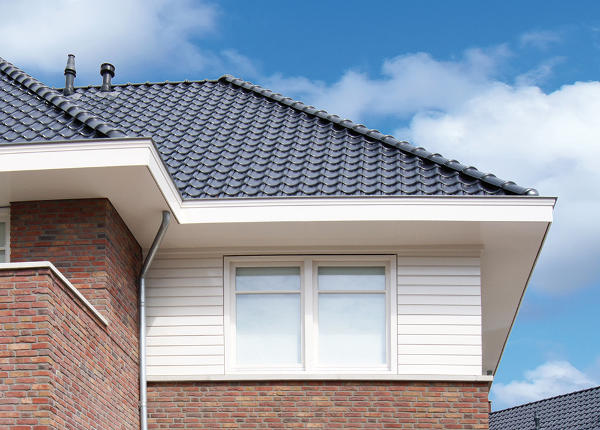 Dakrandpanelen met uniek clipsysteem
Keralit dakrankpanelen kunnen onzichtbaar worden gemonteerd door een uniek clipsysteem. De dakrandpanelen kunnen ook uitstekend worden gecombineerd met de gevelbekleding van Keralit voor een perfect dakafwerking.
Dakrandpanelen schilderen verleden tijd
De oersterke basis van Keralit bestaat uit gerecyclede kunststoffen. Er hoeft geen boom voor gekapt te worden en het gebruik van grondstoffen blijft tot een minimum beperkt. Schilderen is overbodig dus u verbruikt geen verf. Een prettig idee voor wie hecht aan duurzame kunststof dakranden